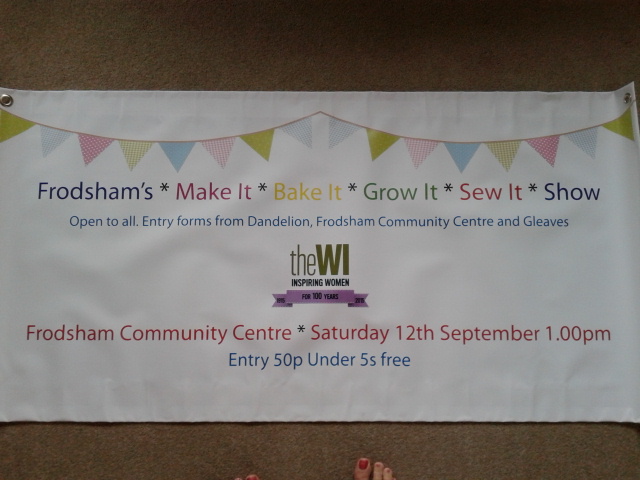 Frodsham WI organised the
Make It

*

Bake It

*  

Grow It

*

Sew It

* Show
 to celebrate 100 years of the WI. There were plenty of entries from the people of Frodsham and the day went very well.
Kate Cawley, from Frodsham WI, won The Best in Show, with a beautiful quilt she has made.
A big thank you to all the volunteers who helped make it all possible, and a special mention to Vivien, who's idea it was, and who has worked very hard to get the show on the road!