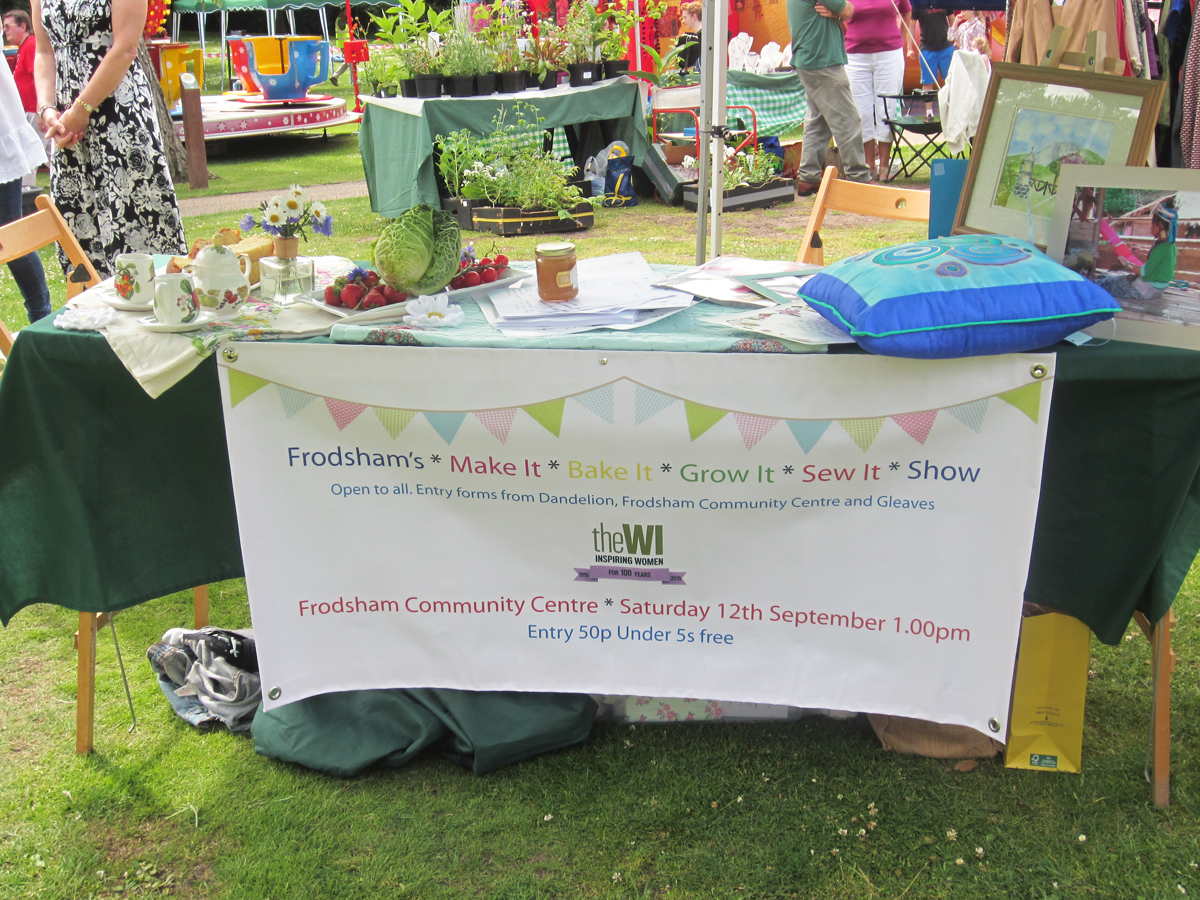 Frodsham WI had their own spot at the Festival in the Park event at Castle Park.
We displayed some of the items we have made, along with the bunting made by our craft group!
We were advertising our 'Make it, bake it, grow it, sew it show.
It was a lovely sunny day….and then the heavens opened!!