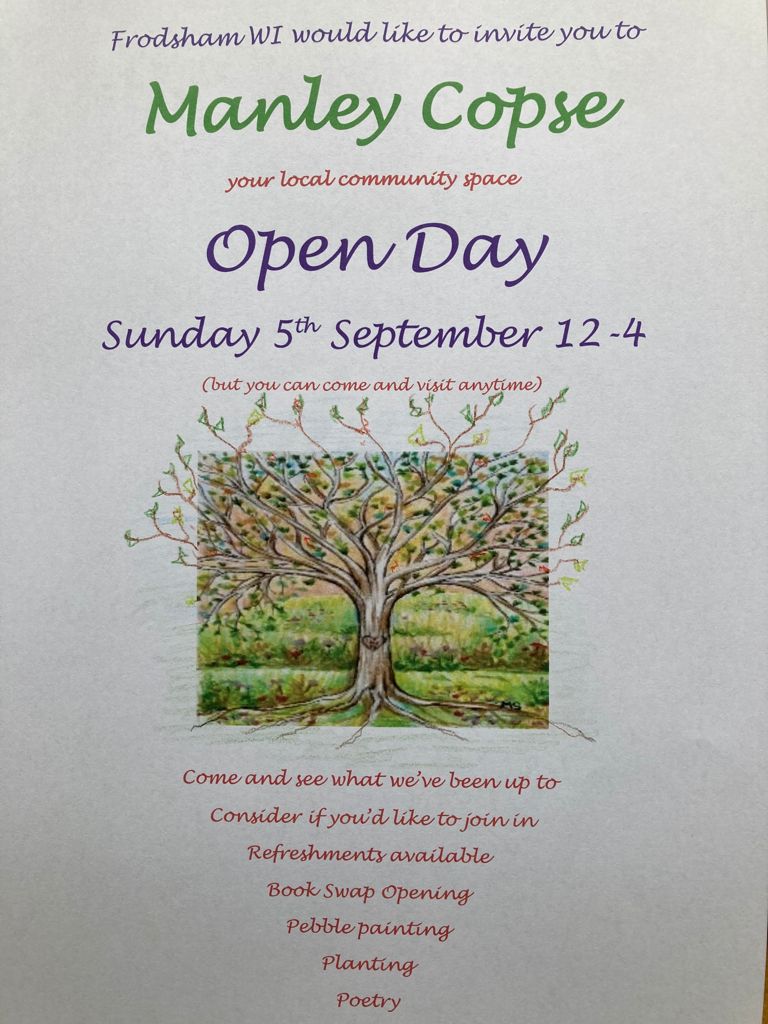 In April this year, Frodsham WI were approached by Frodsham Town Council to see if they would like to take over the management of Manley Copse. This is a small area of land just off Manley Road in Frodsham. We are delighted to say that we have agreed to take over the guardianship of it. We can apply for grants to cover some of the ideas we have but will not be using any of our WI funds. We are showing our support by donating plants and giving our time.
It has been gratifying to see the change on the site following the hard work put in by members, and many passers by have commented on this. Hopefully there will be lots of pictures on here for you to look at!
Please come up and have a look at what has been done – you don't have to work but any donations of unwanted plants from your gardens would be welcome.